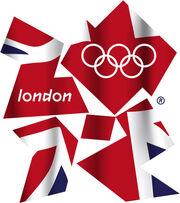 Ooooh I can't wait!! But I honestly will really only watch the swimming. :D
I know an Olympic Gold Medalist. His name is Chad Hedrick. Him and my dad are like best friends. And his two daughters are so cute!
WHY CAN'T THE OLYMPICS BE HERE ALREADY?!
Well, Bye!
☁Clouder☁☾♬ International Love!♬☽ 18:01, May 27, 2012 (UTC)
Ad blocker interference detected!
Wikia is a free-to-use site that makes money from advertising. We have a modified experience for viewers using ad blockers

Wikia is not accessible if you've made further modifications. Remove the custom ad blocker rule(s) and the page will load as expected.