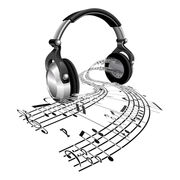 Hey users! So, we all like music, don't we? I mean, who doesn't?
This is Music Corner, where users can put their favourite song and maybe add a video or two. So come on, let's add some music.
The Killers
Edit
'Map of the Problematique'
'Supermassive Black Hole'
Imagine Dragons
Edit
Kaiser Chiefs
Edit
Everything is Average Nowadays
Modern Way
The Angry Mob
Never Miss A Beat
Na Na Na Na Naa
One Republic
Edit
Counting Stars
Life in Color
Breaking Benjamin
Edit
Dance with the Devil
Until the End
The Diary of Jane
Ultimate Assassins Creed 3 song
Firetruck!
Pirate Life (Featuring Blackbeard)
Dixon Cider
Pokemon Theme Song Revenge
Things we lost in the fire
Weight of living
Hero
Awake and Alive
Monster
Comatose
The Last Night
Not Gonna Die
Sick of It
'This is what it feels like' by Armin van Buuren
'Lego House' by Ed Sheeran
'Hit It' by American Authors
'Fix You' by Coldplay
Champagne Supernova by Oasis
Comfort in Sound by Feeder
Goodbye Kiss by Kasabian
Just Drive by Alistair Griffin
Karma Chameleon by Culture Club
Me and my Imagination by Sophie Ellis-Bextor
Mr. Blue Sky by ELO
Runaway Daydreamer by Sophie Ellis-Bextor
Stand and Deliver by Adam & the Ants
Stop Crying Your Heart Out by Oasis
Take on Me by a-ha
Today the Sun's on Us by Sophie Ellis-Bextor
Together in Electric Dreams by Philip Oakey
Wonderwall by Oasis
Young Blood by Sophie Ellis-Bextor
Cilla in the 60's (Cilla Black)
Definitely Maybe (Oasis)
Invincible (Two Steps fom Hell)
Make a Scene (Sophie Ellis-Bextor)
Souvenir: The Singles 2004-2012 (Kaiser Cheifs)
This Time - The First Four Years (Culture Club)
Trip the Light Fantastic (Sophie Ellis-Bextor)
Wanderlust (Sophie Ellis-Bextor)
(What's the Story) Morning Glory? (Oasis)
Official SoundtracksEdit
All Doctor Who OSTs
All Star Wars OSTs
The Red Baron OST
How to Train Your Dragon OST
Mass Effect OST
Mass Effect 2 OST
Mass Effect 3 OST
All Harry Potter OSTs
All Halo OSTs
Lord of the Rings OSTs
"Drop the World" by Lil' Wayne and Eminem
"RIP" by Young Jeezy and 2 Chainz
"Clique" by Kanye West, Jay-Z, and Big Sean
"Y U Mad" by Birdman, Nicki Minaj, and Lil Wayne
"Birthday Song" by 2 Chainz and Kanye West
"New God Flow" by Kanye West and Pusha T
"Sunshine" by Nicki Minaj and Gravy
"Jump Off" by Nicki Minaj
"Playtime is Over" by Nicki Minaj
"When I'm Gone" by Eminem
"6 Foot 7 Foot" by Lil Wayne and Cory Gunz
"Can't Hold Us" by Macklemore
"High School" by Nicki Minaj and Lil Wayne

(Go on, add your own!)
Ad blocker interference detected!
Wikia is a free-to-use site that makes money from advertising. We have a modified experience for viewers using ad blockers

Wikia is not accessible if you've made further modifications. Remove the custom ad blocker rule(s) and the page will load as expected.